Current Top Sellers
$36.00 $24.00
$74.85 $49.90
$45.00 $30.00
$36.00 $24.00
$16.35 $10.90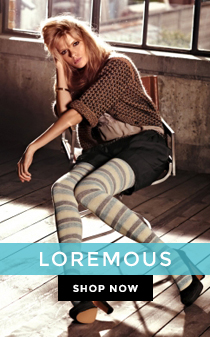 Custom CMS Block
Custom CMS block displayed at the left sidebar on the Catalog Page. Put your own content here: text, html, images, media... whatever you like.
There are many similar sample content placeholders across the store.
The Daytime Vitality Serum
WITH SEA KELP, HYALURONIC ACID, AND VITAMIN C
Product Description
Rejuvenate and glow. This age-defying, multi-tasking serum works to hydrate, firm, brighten and beautify the skin. Antioxidant rich and highly regenerative, each use boosts collagen production, improves elasticity and reduces lines and wrinkles with a powerful blend of Aloe Vera, Sea Kelp, Calendula, Bilberry, Hyaluronic Acid and Vitamin C.
1 fl. oz. | BOG-AAFS
BENEFITS & RESULTS
Youthfully plumps skin with hydration, smoothing fine lines and wrinkles
Increases skin's hydration levels and corrects the signs of age-related dehydration
Boosts microcirculation which increases nourishment of skin cells and helps detoxify skin cells
Provides all day antioxidant protection, strengthening the skin's barrier
Repairs sun damaged skin
Treats hyperpigmentation
Brightening + firming
Leaves skin with a luminous glow
KEY FEATURES
Bogavia hero product
Fragrance Free
Alcohol free
Non-comedogenic
Vegan Hyaluronic Acid enriched
Sea Kelp+Aloe Vera healing+regenerating blend
Most gentle form of Vitamin C, Magnesium Ascorbyl Phosphate, known as the "No Sting Vitamin C"
Other Details
Organic Aloe Barbadensis (Aloe Vera) Leaf Juice, Organic Ascophyllum Nodosum (Atlantic Kelp) Extract, Organic Calendula Officinalis (Calendula) Flower Extract, Organic Vaccinium Myrtillus (Bilberry) Extract, Glycerin, Magnesium Ascorbyl Phosphate (Vi
tamin C), Hyaluronic Acid (Vegan), Organic Helianthus Annuus (Sunflower) Seed Oil, Caprylic Acid, Xanthan Gum, Organic Rosmarinus Officinalis (Rosemary) Leaf Extract, Potassium Sorbate (Vegan).
Use daily. After cleansing and toning, massage a liberal amount all over face and neck using small circular motions. Follow with Bogavia moisturizer.
​
---
---
Customer Reviews
Based on 1 reviews the Overall Rating:
---
Product Reviews
Write Review

The best glow
Jul 20th 2017

This serum gives my skin an instant glow the moment I put it on my skin. I have received more compliments for having a bright and glowy complexion. One of my favorite skincare products!

Remy