Current Top Sellers
$36.00 $24.00
$45.00 $30.00
$31.50 $21.00
$74.85 $49.90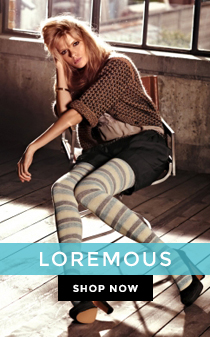 Custom CMS Block
Custom CMS block displayed at the left sidebar on the Catalog Page. Put your own content here: text, html, images, media... whatever you like.
There are many similar sample content placeholders across the store.
The Essential Facial Cream
ULTRA RICH WITH ALOE VERA, SEA KELP, IMMORTELLE AND HYALURONIC ACID
Product Description
Moisturize and protect. This plant powered, alcohol free, ultra rich formula provides lasting hydration and soothing relief to dry, dehydrated skin. Antioxidant rich and healing, each use repairs skin's moisture barrier and youthfully plumps skin with hydration to smooth lines and wrinkles with a powerful blend of Aloe Vera, Sea Kelp, Shea Butter, Jojoba Oil, Vegan Hyaluronic Acid, Green Tea, Immortelle, Chamomile, Calendula and Parsley.

2.5 fl. oz. | BOG-ESFCM
BENEFITS & RESULTS
Delivers lasting moisture without heaviness or weight
Ultra soothing + anti-inflammatory
Heals very dry, dehydrated skin
Youthfully plumps skin with hydration, smoothing fine lines and wrinkles
Boosts microcirculation which increases nourishment of skin cells and helps detoxify skin cells
Provides antioxidant protection, strenghtening the skin's barrier
Improves skin's texture and tone
Restores skin's luster
Leaves skin feeling nourished and soft
KEY FEATURES
Fragrance Free
For all skin types, in particular, dehydrated and mature skin types
Alcohol free
Non-comedogenic
Vegan Hyaluronic Acid enriched
Sea Kelp+Aloe Vera healing+regenerating blend
Soothing trio of Calendula, Chamomile and Immortelle
Firming Parsley
Other Details
Organic Aloe Barbadensis (Aloe Vera) Leaf Juice, Organic Butyrospermum Parkii (Shea) Butter, Organic Glycerin (Vegan), Stearic Acid (Derived from Coconut Oil), Organic Helianthus Annuus (Sunflower) Seed Oil, Cetyl Alcohol (Derived from Coconut Oil)
, Macrocystis Pyrifera (Atlantic Sea Kelp) Extract, Organic Simmondsia Chinensis (Jojoba) Seed Oil, Jojoba Esters, Hyaluronic Acid (Vegan), Xanthan Gum (Vegan), Organic Camellia Sinensis (Green Tea) Leaf Extract, Organic Helichrysum Italicum (Immorte
lle) Flower Extract, Organic Chamomilla Recutita (Matricaria) Extract, Organic Calendula Officinalis Flower Extract, Organic Carum Petroselinum (Parsely) Extract, Organic Rosmarinus Officinalis (Rosemary) Leaf Extract, Potassium Sorbate (Vegan).
Can be used morning and night. After cleansing, toning, and serum, apply a small amount all over face and neck using small, circular upward motions.
​
---
---
Customer Reviews
Based on 3 reviews the Overall Rating:
---
Product Reviews
Write Review

I smile each time I look in the mirror
May 19th 2017

I have you used skin care products that cost over $700 for an item, but nothing I have used compares to the Bogavia line of skincare. I am using products for my entire body and i look like I am getting younger not older. The first time I used the shampoo and conditioner, I found myself touching my hair all day because it felt so soft and silky. What is amazing with such a fine product, I can actually afford this product .

Francine Massey


RESEARCH NO MORE !!!
Jan 26th 2017

Studying for a product with luscious inexpensive product line. Went over phone data way to many searches and 800 companies...WELL GAME OVER...BOGAVIA FOREVER...never felt so soft and beautiful at 50. TY Ms. Allison Ragusa AWESOME PRODUCT LINE...TRULY with appreciation you are a beautiful inspiration. I am ur free Public Relations Creation in Rockland County New York. BOGAVIA # 1

Joanne Jurgensen


Quality product with Organic ingredients. Healthy for your Skin!
Jan 19th 2017

Great product with organic ingredients. A small amount is all that is needed to hydrate the skin. Very happy with the ingredients and the texture of the product. Fast shipping and great service by iWorld Shopping Center! Highly recommend.

Joan