Current Top Sellers
$36.00 $24.00
$74.85 $49.90
$45.00 $30.00
$36.00 $24.00
$16.35 $10.90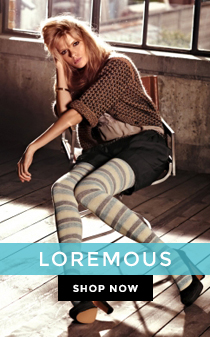 Custom CMS Block
Custom CMS block displayed at the left sidebar on the Catalog Page. Put your own content here: text, html, images, media... whatever you like.
There are many similar sample content placeholders across the store.
The Exfoliating Facial Scrub
WITH ALOE VERA AND SEA KELP
Product Description
Refresh and glow. Exfoliation restores youthful skin. This anti-aging and antioxidant rich scrub gently removes dead skin cells (with biodegradable Jojoba beads), increases cell turnover and boosts skin's energy. Mineral rich and renewing, each use softens, smoothes and improves the total quality of your skin with a purifying and regenerating blend of Aloe Vera, Sea Kelp, Fennel, Ginseng, and Jojoba Beads.
2.5 fl. oz. | BOG-EFSFF
BENEFITS & RESULTS
Gently exfoliates, removing dry, dead skin cells
Boosts microcirculation which increases nourishment of skin cells and helps detoxify skin cells
Gives the skin a great workout
Antioxidant rich
Targets and treats dry skin
Restores a youthful complexion
Improves skin's texture and tone
Gives an instant glow
KEY FEATURES
Bogavia hero product
Fragrance Free
For all skin types
Biodegradable Jojoba Beads to exfoliate
Creamy consistency+moisturizing
Gentle enough for Sensitive Skin, Rosacea and Acneic Skin
Sea Kelp+Aloe Vera healing+regenerating blend
Soothing trio of Sandalwood, and Cucumber
Can be used daily
Other Details
Organic Aloe Barbadensis (Aloe Vera) Leaf Juice, Organic Ascophyllum Nodosum (Atlantic Kelp) Extract, Organic Foeniculum Vulgare (Fennel) Seed Extract, Organic Panax Ginseng Root Extract, Organic Helianthus Annuus (Sunflower) Seed Oil, Cetearyl Gluco
side, Glyceryl Stearate, Persea Gratissima (Avocado) Oil, Simmondsia Chinensis (Jojoba) Seed Oil, Glycerin, Tapioca Starch, Caprylic Acid, Xanthan Gum, Rosmarinus Officinalis (Rosemary) Leaf Extract, Lecithin, Potassium Sorbate (Vegan).
Gentle enough to use daily for most skin types, or use two to three times a week. Apply to freshly cleansed, wet skin. Massage desired amount gently into skin, using small, circular upward motions. Rinse. Follow with Bogavia Essential Facial Toner.
​
---
---
Customer Reviews
Based on 2 reviews the Overall Rating:
---
Product Reviews
Write Review

Fantastic! Gentle on my skin :)
Aug 28th 2017

I Love this facial scrub! It's very gentle on my skin, and I feel fresh and smooth after every use. Fantastic!!

Jenny Tate


The BEST Facial Scrub
Jul 21st 2017

Makes my skin feel silky smooth and gives an instant glow! LOVE!

Scarlett