Current Top Sellers
$36.00 $24.00
$74.85 $49.90
$45.00 $30.00
$36.00 $24.00
$16.35 $10.90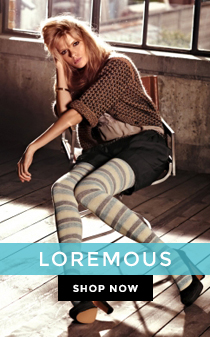 Custom CMS Block
Custom CMS block displayed at the left sidebar on the Catalog Page. Put your own content here: text, html, images, media... whatever you like.
There are many similar sample content placeholders across the store.
The Nourishing Facial Cleansing Oil+Makeup Remover
WITH SEA KELP, CALENDULA, AND ROSE EXTRACTS
Product Description
Purify and soften. This multi-tasking formula gently cleanses the skin and effectively removes makeup with a nourishing blend of Sunflower Seed, Olive, Argan, and Jojoba Oils. Soothing and balancing, each use replenishes skin with essential fatty acids, antioxidants, vitamins and minerals utilizing the healing properties of Sea Kelp, Calendula and Rose. Skin is left feeling hydrated, refreshed and incredibly smooth.
3.85 fl. oz. | BOG-AACO
BENEFITS & RESULTS
2-in-1 cleanses + removes makeup
Utilizes antibacterial botanical oils for a purifying, deep pore cleanse
Boosts microcirculation which increases nourishment of skin cells and helps detoxify skin cells
Balancing
Anti-inflammatory + soothes stressed skin
Targets dehydration and treats dry skin
Refines skin's texture and improves skin tone
Youthfully plumps the skin
Leaves skin super soft and luminous
KEY FEATURES
Fragrance Free
For all skin types
Luxurious, rich consistency
Gentle enough for use on eyes
Sea Kelp Enriched
Rose+Calendula healing blend
Utilizes plant-based Polyglycerl-4 Oleate [derived from Olive Fruit] as a mild emulsifier [Whole Foods Premium Body Care Approved]
Multi-tasks and saves time
Makes the perfect nighttime cleanser
Does not leave the skin greasy
No mess application
Other Details
Helianthus Annuus (Sunflower) Seed Oil, Polyglyceryl-4 Oleate, Organic Olea Europaea (Olive) Fruit Oil, Organic Argania Spinosa (Argan) Kernel Oil, Organic Ascophyllum Nodosum (Atlantic Kelp) Extract, Organic Calendula Officinalis (Calendula) Flower
Extract, Organic Simmondsia Chinensis (Jojoba) Seed Oil, Organic Rosa Centifolia Flower Extract, Lecithin, Organic Rosmarinus Officinalis (Rosemary) Leaf Extract.
Can be used morning and night. Apply to dry skin. Massage desired amount all over face and eyes. Apply warm water and massage to form a light milk. Rinse. For stubborn eye makeup, apply a small amount to a damp cotton round and wipe off.
​
---
---
Customer Reviews
Based on 2 reviews the Overall Rating:
---
Product Reviews
Write Review

My favorite cleansing oil!
Aug 28th 2017

I use this cleansing oil everyday! I love using it to take my makeup off, and cleaning my skin the end of a long day. I have used many oil-cleansing products, but this is by far my new favorite! It gives me enough moisture to my skin without feeling greasy. Amazing Product!

Jenny Tate


My all time favorite face cleanser!
Jul 20th 2017

I've never had great skin ..until I discovered Bogavia. This oil cleanser is the only thing that keeps my skin clear without drying it out. Plus it combines two steps in one, so it's a fast, easy and effective bedtime routine. It gives you that "glow", and I've never had glowing skin before. I'm obsessed, I'll never go back to anything else. If you buy one thing from Bogavia, make it this!

Sadie